Welcome to the Michel Lab Website!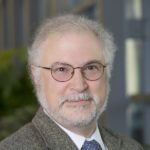 My lab explores signal transduction pathways in the cells and tissues of the cardiovascular system. We have a particular focus on applying biochemical methods and cell imaging approaches using informative biosensors to probe nitric oxide synthase signaling pathways and their interactions with reactive oxygen species in endothelial cells and cardiac myocytes, studying cultured cell systems, animal models of cardiovascular disease states, and human cells and tissues.
Some of our recent studies have exploited novel biosensors in cellular imaging studies to explore the relationship between nitric oxide and reactive oxygen species.  For example
We have been studying receptor-modulated H2O2 metabolism using live cell imaging approaches both in cardiac myocytes and in endothelial cells.
We have also been exploring the roles of "statin" drugs (HMG CoA reductase inhibitors commonly used in the treatment of cardiovascular disease) in eNOS and H2O2 signaling
We developed "chemogenetic" approaches that allow us to selective generate oxidative stress in cardiac myocytes in vivo using a AAV9-targeted construct that expresses a yeast D-amino acid oxidase, which generates hydrogen peroxide when provided with D-amino acids.  We can generate heart failure in DAAO-infected mice or rats simply by providing D-alanine in the animals' drinking water (Steinhorn et al, Nature Communications 2018).
We are using similar chemogenetic approaches along with multispectral imaging technologies to probe the roles of hydrogen peroxide in endothelial signal transduction pathways that modulate nitric oxide.