Postdoctoral Fellows
Andrea Sorrentino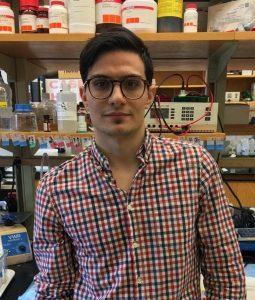 Research Interests
Over the years, I focused my attention on mechanical properties of the heart, at cellular and tissue level in both physiological and pathological conditions. Driven by my curiosity to understand the mechanisms behind defective cardiac function in heart failure, I developed skills in cardiac physiology, biochemistry and cell imaging. My main interest in Michel Lab is the investigation of the role of H2O2 in the regulation of physiology and pathobiology, with an ultimate goal to identifying and treating abnormalities in redox metabolism that lead to heart failure.
Fellowship
American Diabetes Association/Pfizer Fellowship
Education
B.S. Experimental Biology – University of Cagliari, Italy
M.S. Biology and Biomedical Sciences – University of Parma, Italy
Ph.D. Systemic Pathophysiology – Parma University, Italy
Hobbies
Traveling, art/museums, chess, fencing, reading
Hometown
Cagliari ("City of the Sun"), Italy
Contact
Asorrentino@bwh.harvard.edu
---
Seyed Soheil Saeedi Saravi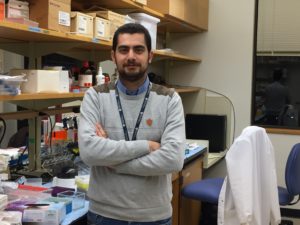 Research Interests
As a pharmacologist, I developed biochemical and physiological skills, with a focus on cardiovascular pharmacology and animal models of cardiomyopathy. My main interest in the Michel Lab is the investigation of physiological regulation of ROS-dependent eNOS signaling and differentiation pathways in endothelial cells, using chemogenetic, transgenic, molecular biological, and cell imaging techniques, with an ultimate goal to identify new pharmacological targets to prevent and treat pathological oxidative stress-induced insulin resistance in type II diabetes and related cardiomyopathy.
Education
Pharm.D Pharmacy – Mazandaran University of Medical Sciences, Iran
Ph.D. Pharmacology – Tehran University of Medical Sciences, Iran
Hobbies/Interests
Painting, reading novels, music, traveling, soccer
Hometown
Sari, Iran
Contact
ssaeedisaravi@bwh.harvard.edu
---
Emrah Eroglu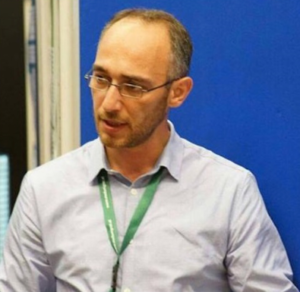 Research Interests
Colorful glowing proteins pull like a red thread through my scientific Carrere. In my very first scientific project I investigated the in vivo interaction of proteins in living plants by exploiting the split FP technology. Fascinated by this powerful fluorescence imaging technique, I pursued my passion while I tried to develop sophisticated novel biosensors. Finally, very recently the successful implementation of a completely novel class of genetically encoded nitric oxide probes, the geNOps, opened me novel avenues in my research area. For the first time being  able to visualize nature's most versatile and extremely short-lived radical in single living cells let me immerse  myself in the field of free radical research. Together with Prof. Michel and his team, we exploit this powerful techniques with the ultimate goal to deepen our understanding in the relationship of NO and H2O2 under (patho)physiological conditions.
Fellowship
Erwin Schroedinger Fellowship FWF
Education
B.S. Molecular Biology — Vienna University, Austria
M.S. Technical Chemistry — Vienna University of Technology, Austria
Ph.D. Molecular Medicine — Med Uni Graz, Austria
Hobbies/Interests
Traveling, baking bread, playing on the nay (middle eastern flute)
Hometown
Graz,Austria and Istanbul,T urkey
Contact
eeroglu@bwh.harvard.edu
---
Benjamin Steinhorn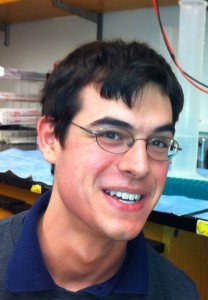 Research Interests
My main focus is regulatory mechanisms mediating responses to acute changes in physiology, particularly in the cardiovascular and pulmonary systems.
Education
B.S. Physics – MIT
Ph.D. Biophysics – Harvard University
M.D.  – Harvard Medical School
Hobbies
Music, woodworking
Hometown
Chicago, Illinois
Contact
BSteinhorn@partners.org
---
Arvind Pandey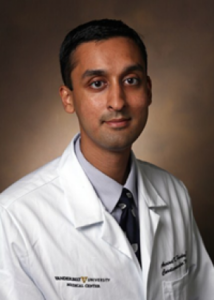 Research Interests
Arvind Pandey is from New Orleans, and received his B.S. in Cellular and Molecular Biology as well as his M.D. from Tulane.  He did his Internal Medicine internship and residency at Johns Hopkins, followed by fellowship training in clinical cardiology at Vanderbilt, and vascular medicine subspecialty training at BWH.  He was recently appointed to the BWH Cardiovascular Medicine faculty, and is pursuing postdoctoral training with Professors Joseph Loscalzo and Thomas Michel. His research interests are in the roles of inflammation in the pathophysiology of vascular disease.
Hobbies
Basketball, Running, Cooking
Hometown
New Orleans, LA
Contact
apandey5@bwh.harvard.edu